The 2008 Debiopharm award rewards Dr. David Crettenand and RedElec Technology SA. This award is given annually to an innovative achievement in the field of life sciences. RedElec gets in 2008 mainly for the development of an innovative dyeing technique for denim.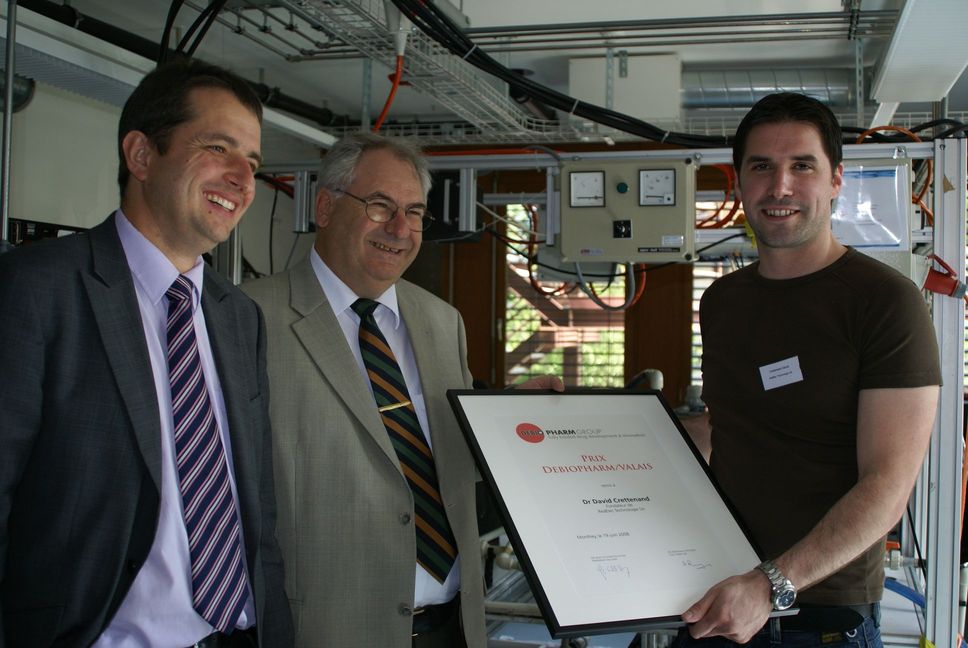 Bertrand Ducrey, Jean-Claude Villettaz et David Crettenand (from left to right) [Photo : MAMIN]
Debiopharm, an independent specialist in global biopharmaceutical development, confers for the first time the Debiopharm/Valais award for Life Sciences to Dr. David Crettenand, director of RedElec, for its innovative electrochemical technology. An amount of CHF 20,000 is remitted by Bertrand Ducrey, CEO of Debio R.P.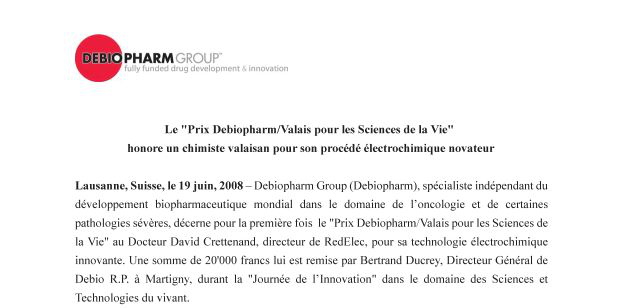 Article in French: Le "Prix Debiopharm/Valais pour les Sciences de la Vie" honore un chimiste valaisan
pour son procédé électrochimique novateur
[Debiopharm Group, 19 juin 2008]